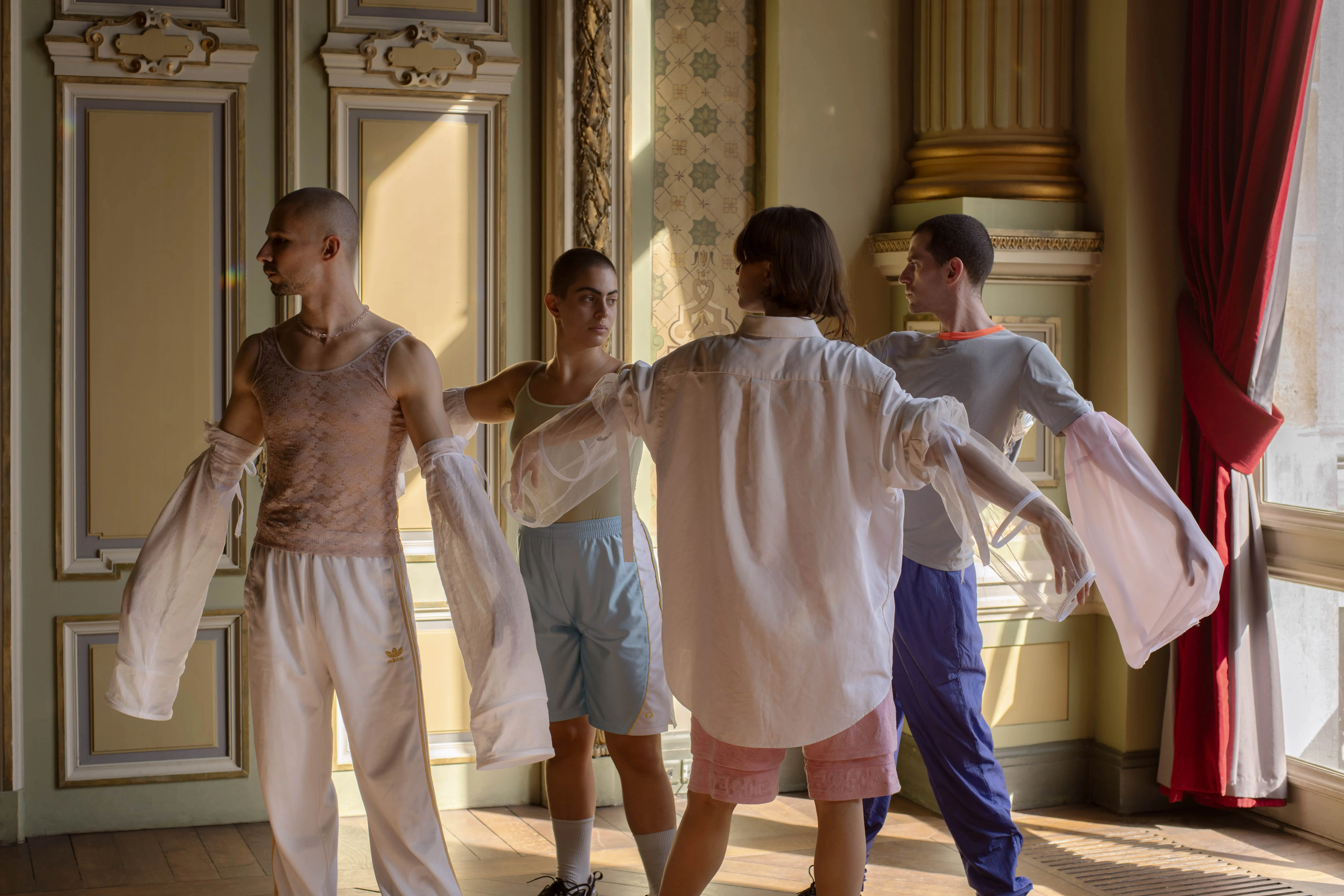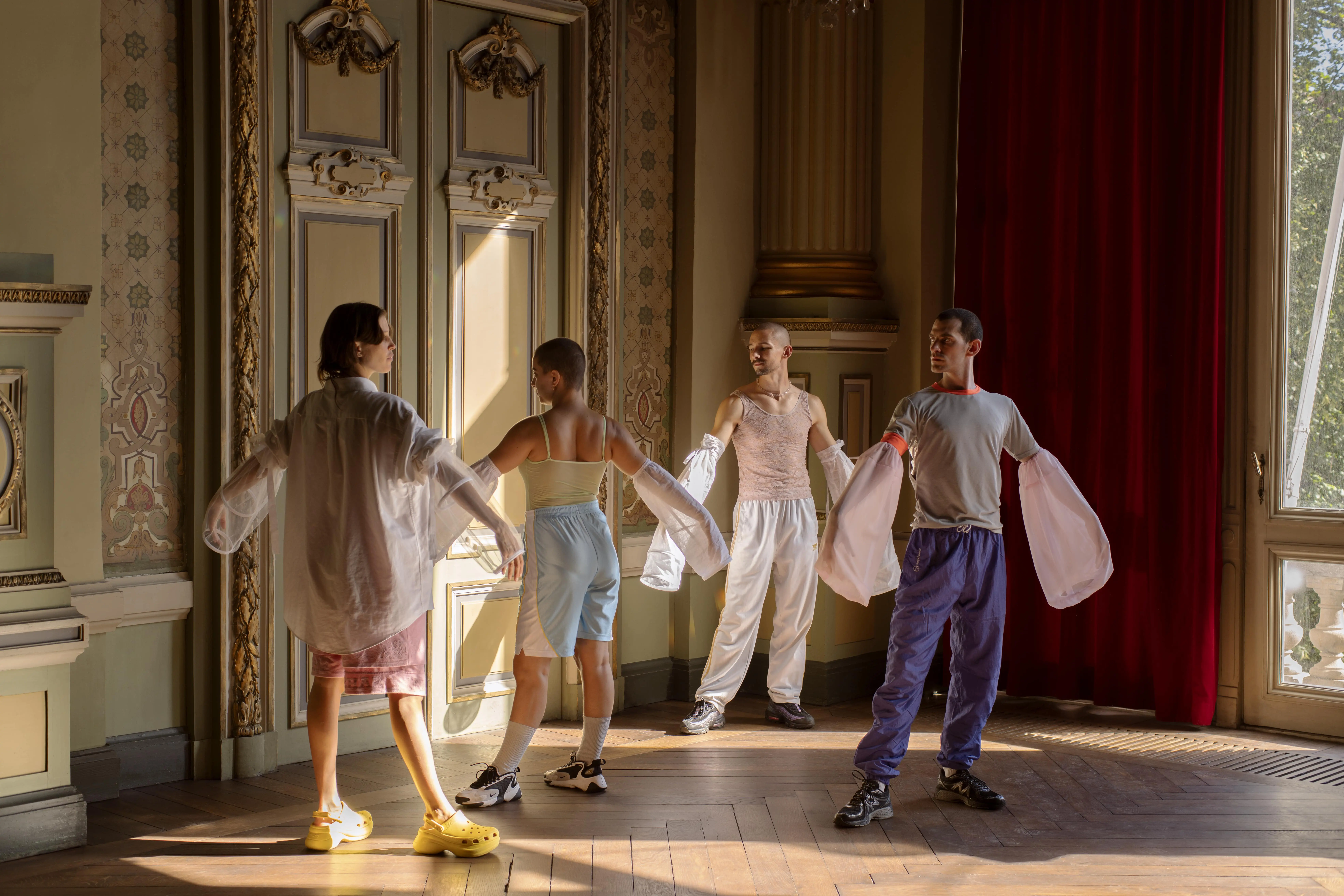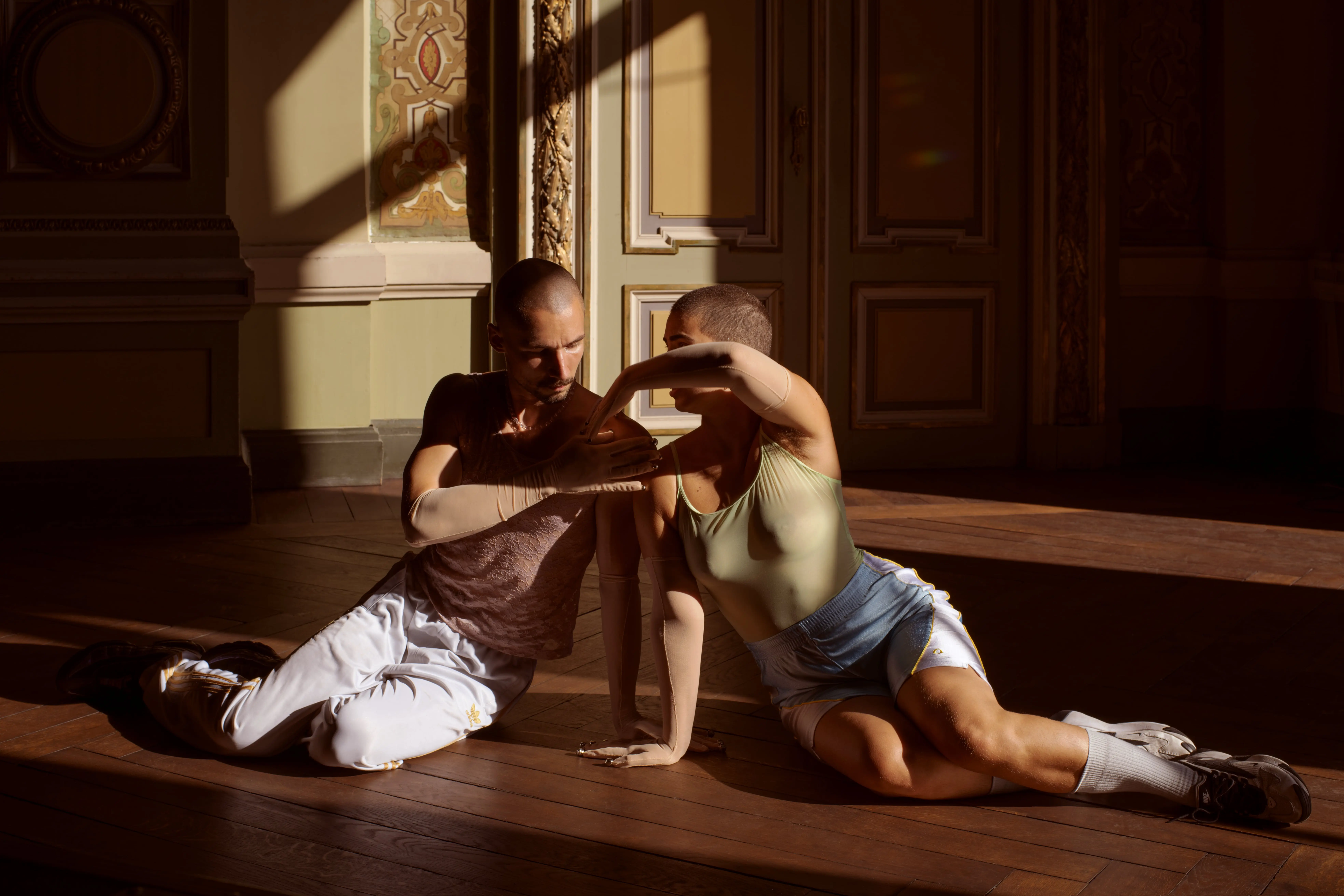 An Evening-length Performance
With An Evening-­length Performance, Australian choreographer James Batchelor reimagines the baroque ballroom as a place for queer encounters and expression. A new kind of social dance emerges that invites curiosity about the event space and its inherent theatricality. Sensitive, delicate and poised, the performers embody a shared vocabulary with echoes of their own personal movement histories. As doors open and layers are removed, the formality of the space shifts to allow moments of subtlety and intimacy.
CHOREOGRAPHER James Batchelor
DANCERS Jacqueline Trapp, James Batchelor, George Hampton Wale, Giorgia Ohanesian Nardin
DRAMATURGE, COLLABORATOR Bek Berger
MUSIC Morgan Hickinbotham
COSTUME George Hampton Wale
LIGHTING Vinny Jones
DEVELOPED WITH Natalie Abbott, Arad Inbar
GUEST PROVOCATEURS Zander Porter, Dr. Dorita Hannah
A production by James Batchelor & Collaborations in coproduction with December Dance / Concertgebouw Brugge and Menagerie de Verre and in cooperation with SOPHIENSÆLE. Supported by the ACT Government, Creative Partnerships Australia through MATCH lab, City of Melbourne and private donors.
DATES ∴
PAST
03.12.21—05.12.21
An Evening-length Performance
@ December Dance • Brugge, Belgium
16.10.21
An Evening-length Performance
@ Theatre de Vanves  • Paris, France
24.09.21—25.09.21
An Evening-length Performance
@ tanzhaus nrw • Dusseldorf, Germany
12.08.21—15.08.21
An Evening-length Performance
@ Tanz im August, Sophiensaele • Berlin, Germany