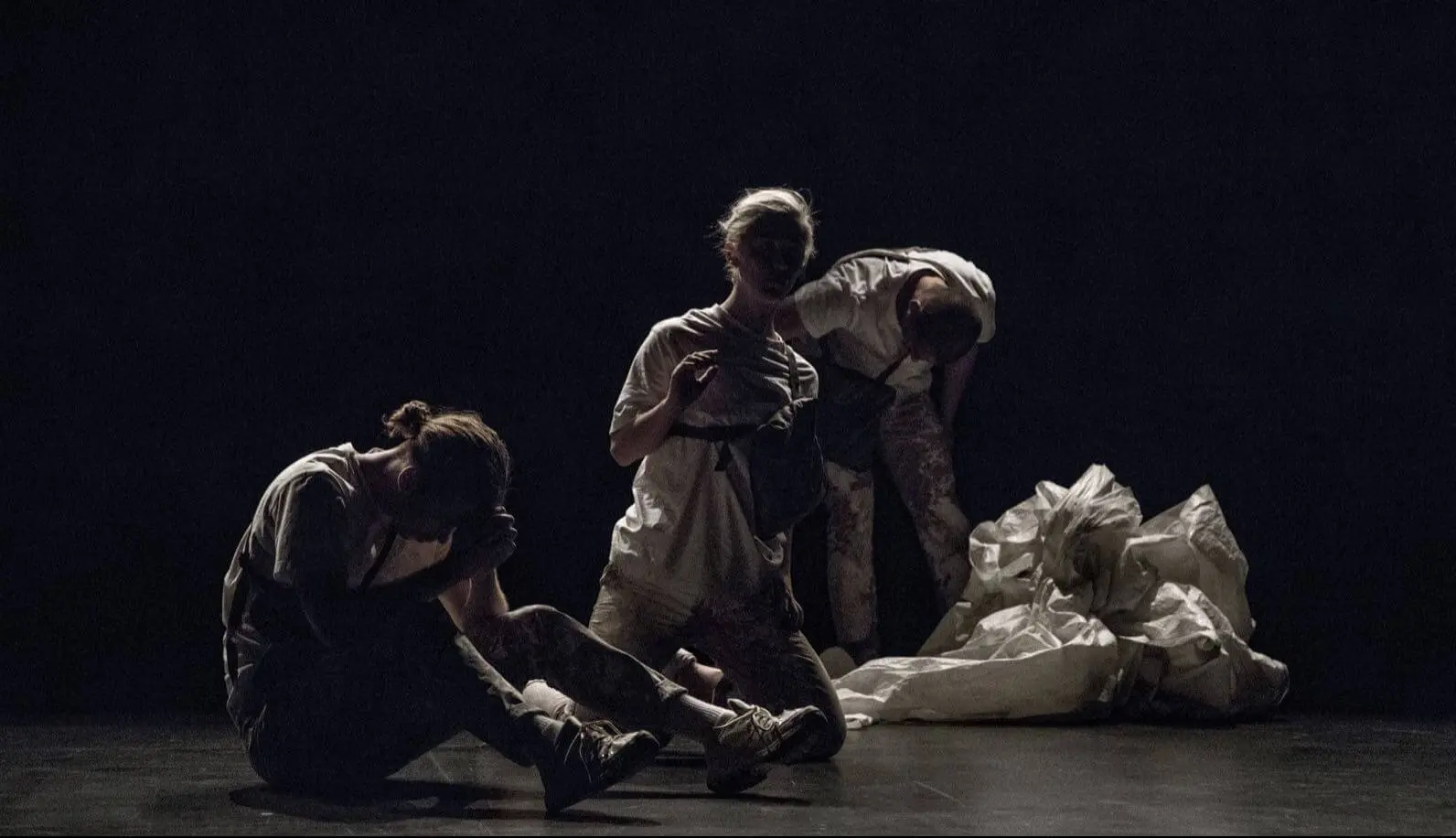 Faces
Faces is a 40 minute performance created in 2015 during the WW1 centenary, a collection of images and movement originating from the letters and items left behind by James' great grandfather. It deals with the face as a surface of both the physical body and abstract identities. The work spans the dichotomies of past and present, intimate and distant, the faced and the faceless, ultimately returning to the fragility and impermanency of the human body.
Moving fluidly across a glistening surface, the performance continuously folds and manipulates body and object. Time is expanded and warped in this unpredictable space, as anonymous bodies appear in and out of focus. We are reminded of the uncertainty of war and its traces as we are left to contemplate a distant yet ever present memory and its place in the modern world.
Faces was presented at the Canberra Theatre Centre and as part of an education program at secondary schools in Canberra.
Choreographer: James Batchelor
Performers: James Batchelor, Chloe Chignell, Luigi Vescio
Sound Design: Morgan Hickinbotham
Illustrator: Dean Jones
Funding/Partners: Canberra Theatre Centre, Creative Victoria, Australian Government through the Department of Veterans Affairs
DATES ∴
PAST
09.04.16
Faces
@ St Francis Xavier College  • Canberra, Australia
08.04.16
Faces
@ Amaroo School  • Canberra, Australia
07.04.16—10.04.16
Faces
@ Canberra Theatre Centre • Canberra, Australia
06.04.16
Faces
@ St John Paul II College • Canberra, Australia