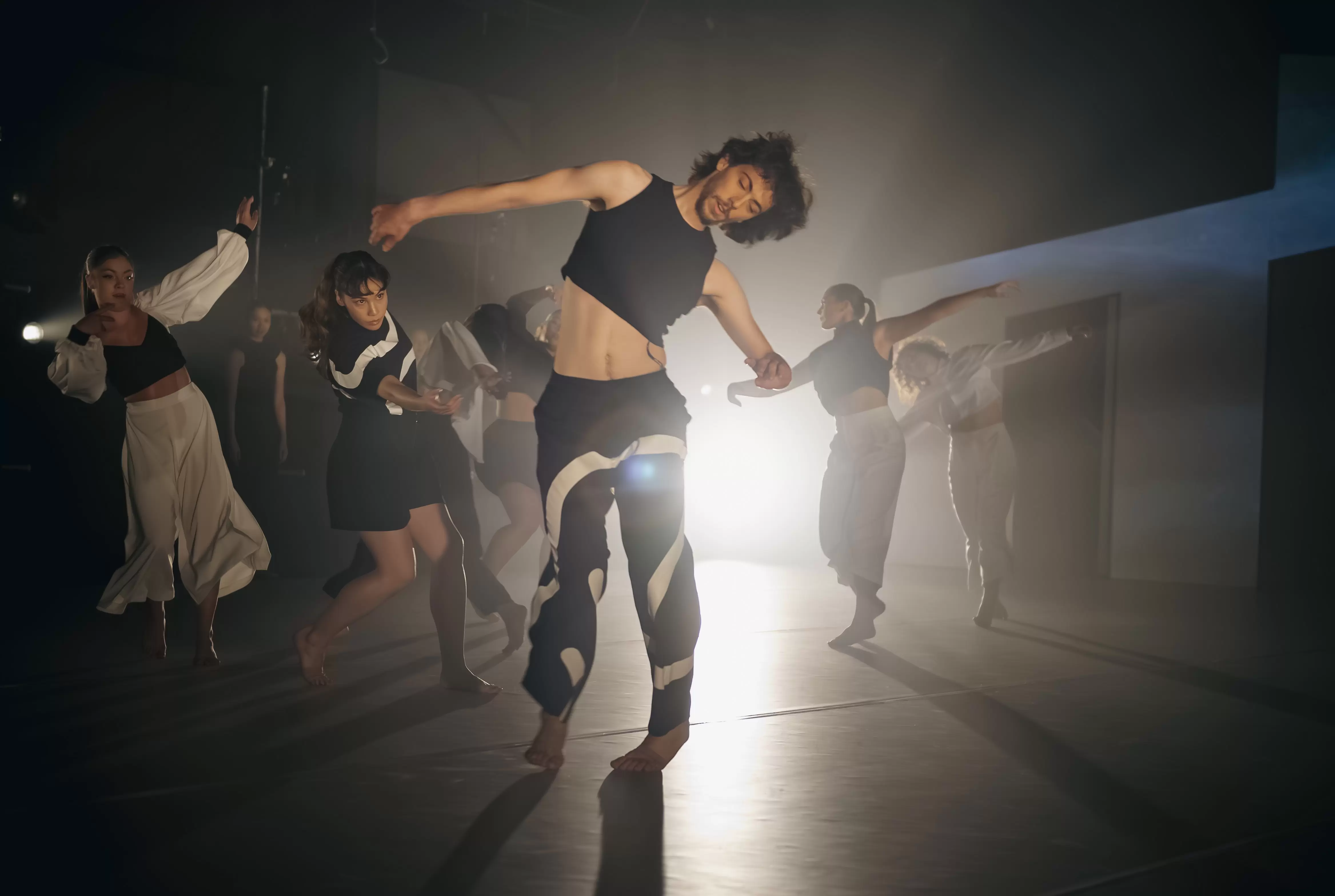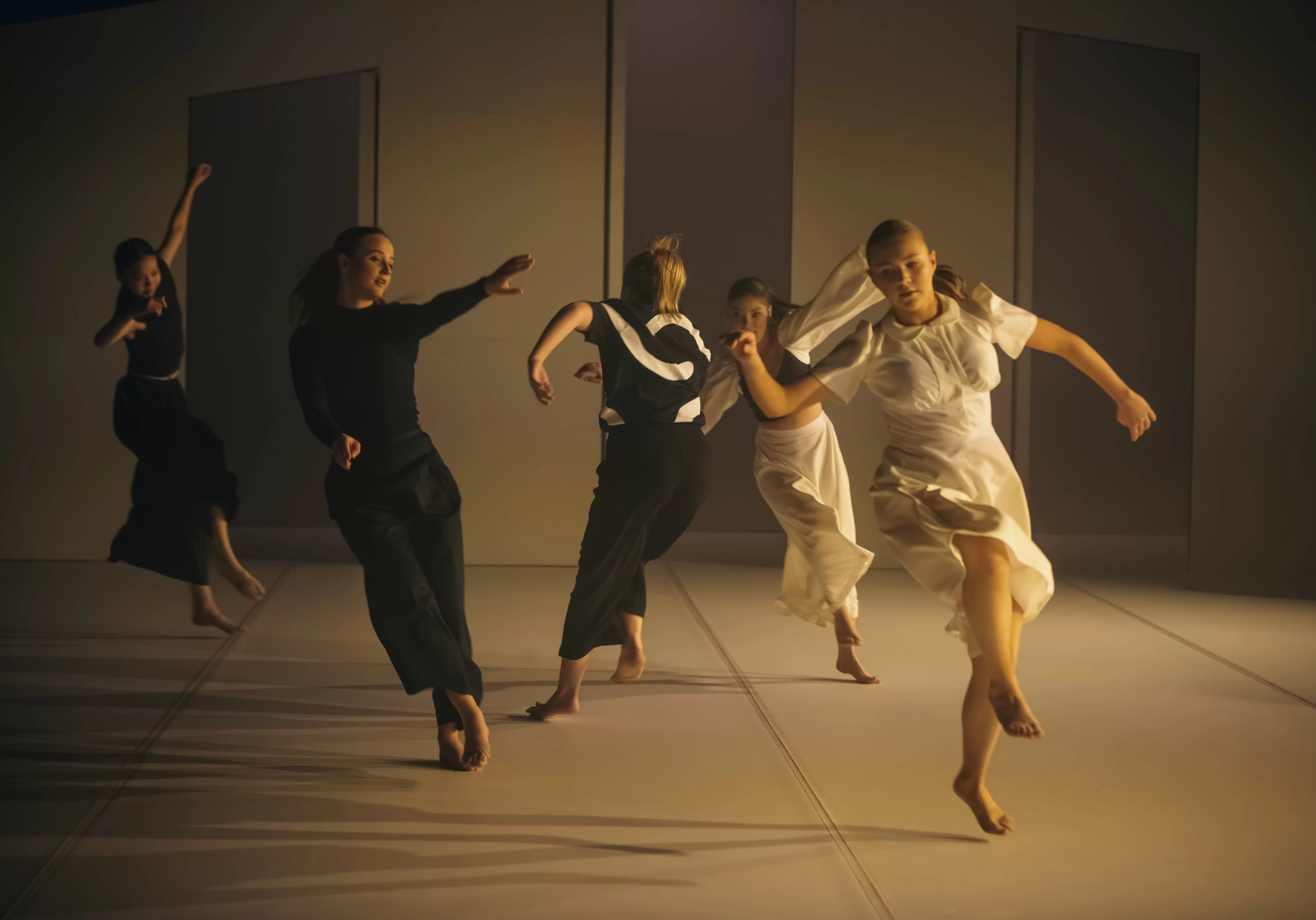 Gesturing Weaving Unfolding
Gesturing Weaving Unfolding is a new work by James Batchelor in collaboration with Bachelor of Fine Arts (Dance) and Bachelor of Fine Arts (Production) students, accompanied by an original sound design by Morgan Hickinbotham.

Gesturing from the past, weaving through the present and unfolding towards the future, this work explores the lineage of Ausdruckstanz (expressive dance) in Australia via the Jewish-Austrian pioneer Gertrud Bodenwieser (b. Vienna 1890 - d. Sydney 1959). The dancers have been introduced to elements of Bodenwieser's style characterised by a soft sense of freedom through decorative, fluid and expressive movements. It embraces circles, spirals, waves and figure-8s with an emphasis of de-centring the body from the vertical axis. The choreography examines these principles within an exploratory process of personal embodiment and collective relation, moving beyond retrospection to search for an expressive form that speaks to the contemporary moment.
This process has been running in parallel to Leaning Rippling Breathing, a work with mature-aged dance company GOLD in Canberra, offering a contemplative addendum to James' full-length work Shortcuts to Familiar Places (2022). These new works build on the choreography of James' solo Breathing Gesture and the duet Echoes of the Expressive Dance, expanding on the notion of the embodied archive as an intergenerational constellation.
DATES ∴
PAST
30.05.23—03.06.23
Gesturing Weaving Unfolding
@ Victorian College of the Arts • Melbourne, Australia